Compatible with
Hey podcasters!
Grow your audience and claim your home online
Create a custom video
Never get scrolled past again!
Customise
Get your website url
Add this to your social bios!
The easiest way to share and save podcast clips, directly on your iPhone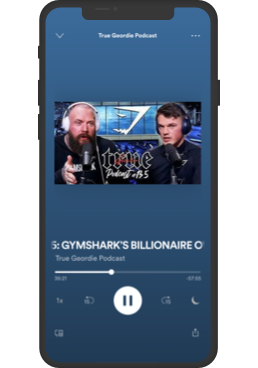 Take a screenshot when you hear something interesting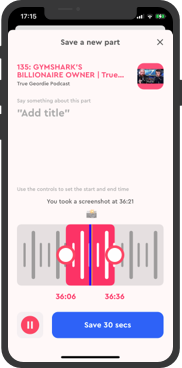 Create a clip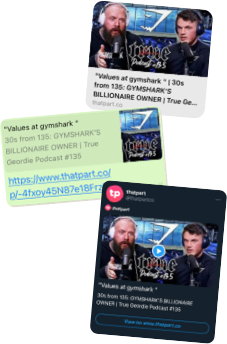 Share with friends or save to your library
Never lose a gem again
All your favourite podcast, music and video clips from YouTube, Spotify, Apple Podcast and wherever else you enjoy your favourites!
🔎 Sort by podcast, episode, or date
📓 Create playlists and collections (coming soon)
💻 See all your favourites on web (coming soon)